with Donna Giada Ruspoli and prof. Dinko Fabris, member of the scientific board.
******
Link to Teresa Pierini 's article and video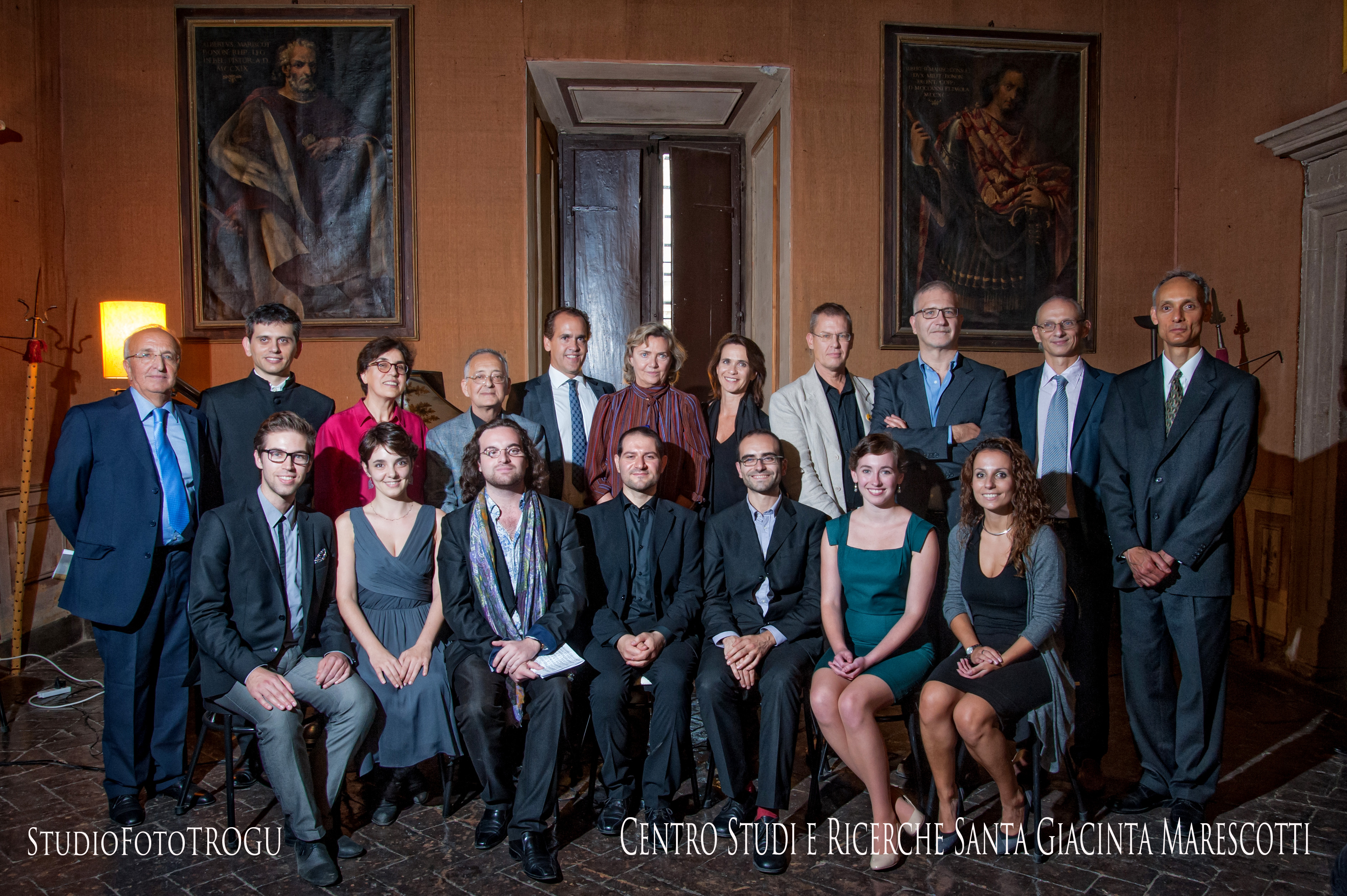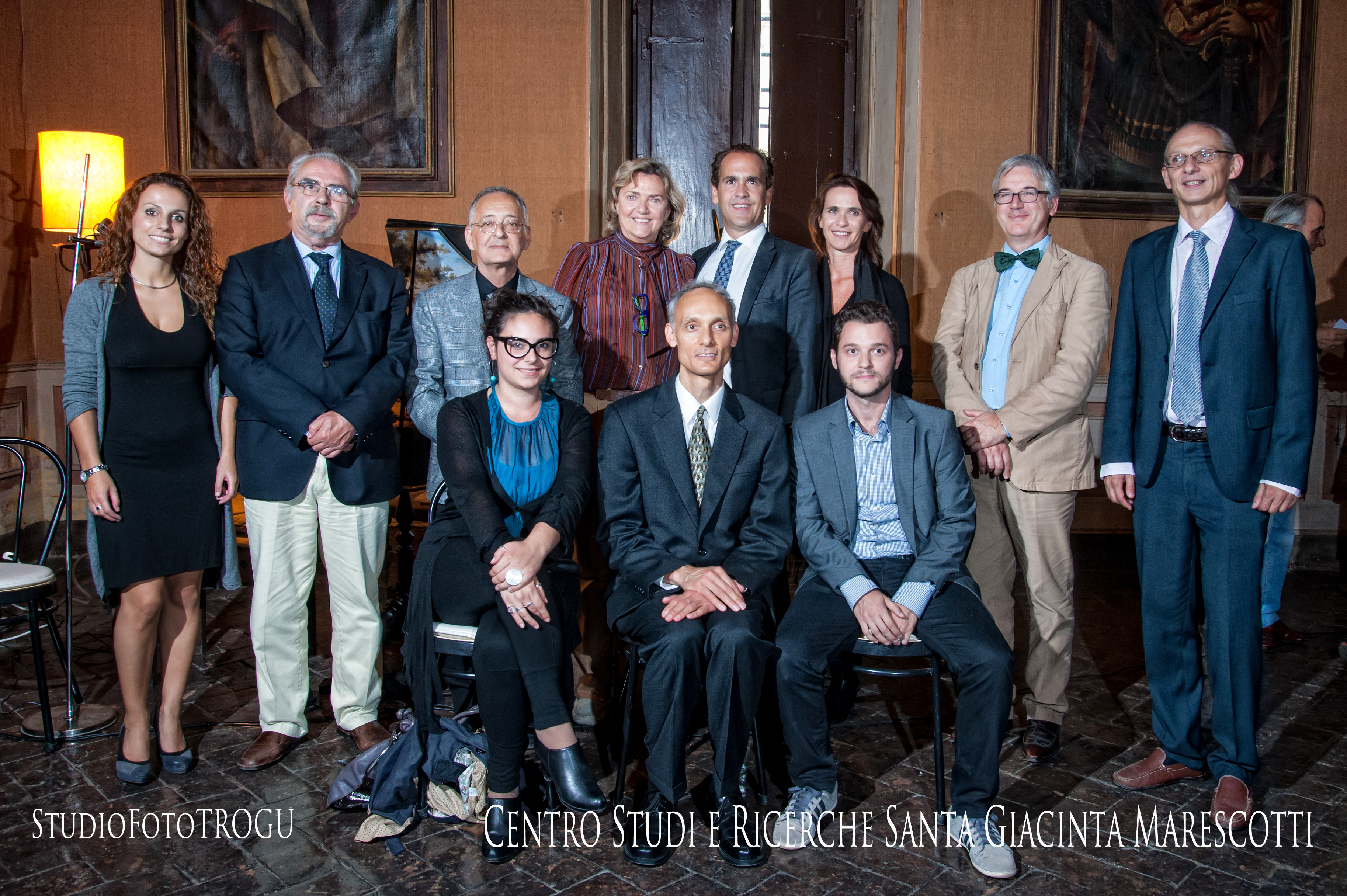 **********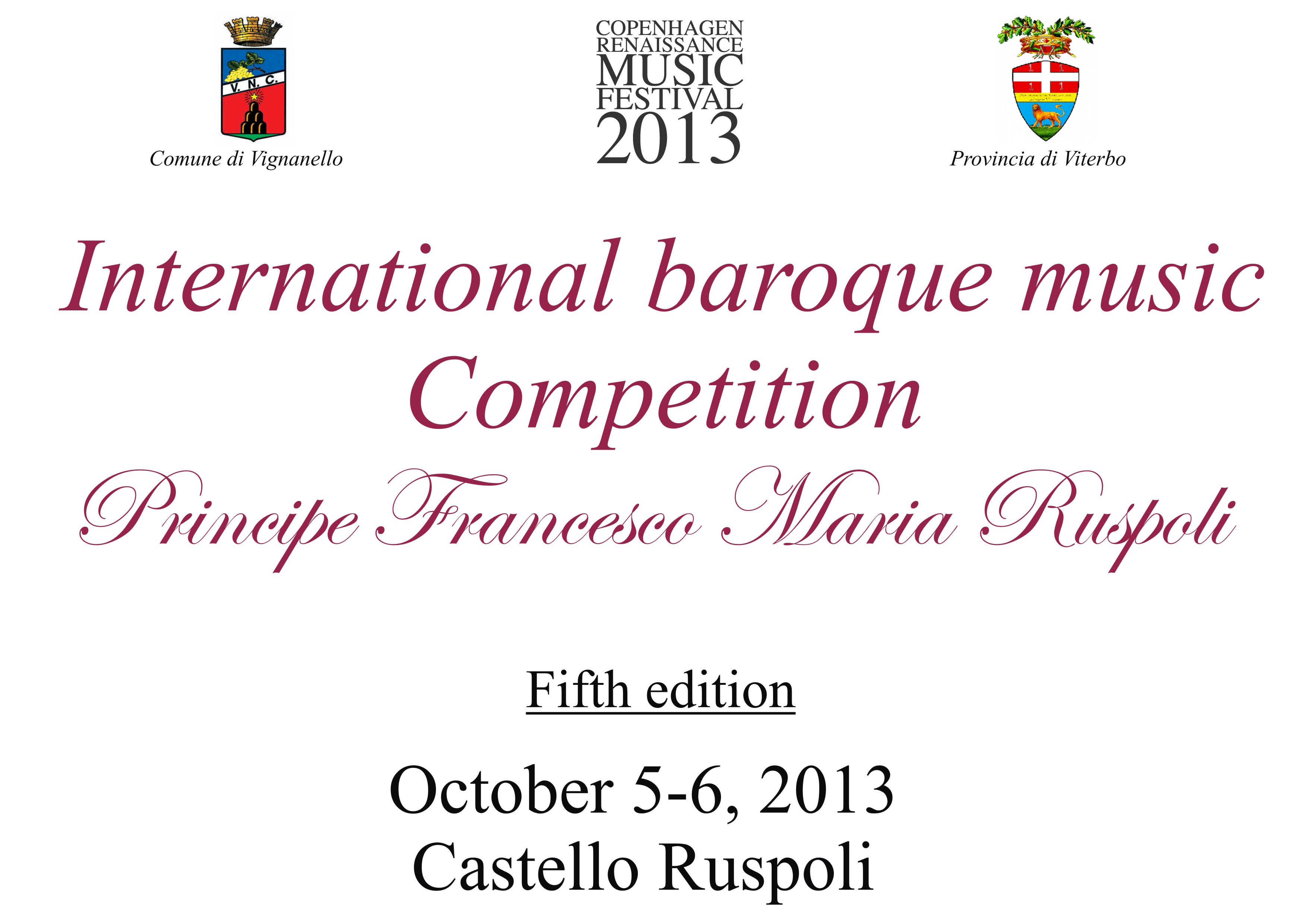 Board of Judges of the BAROQUE SINGING section
M° Sergio Vartolo (President of the board of judges)
M° Gloria Banditelli
M° Jill Feldmann
M° Antonio Florio
M° Björn Ross 
Scientific board of the MUSICOLOGICAL section
Prof. Giorgio Monari (Scientific Adviser)
Prof. Manuel Carlos de Brito
Prof. Dinko Fabris
  The 2013 edition is composed of two sections
– Registration fee 50,00€ – preliminary trial based on the examination of audio-video files submitted by competitors by the deadline of
July 31, 2013
; – final trial: live performance at Castello Ruspoli on Saturday, 5 October 2013; – repertoire: solo vocal music with harpsichord continuo (details in the announcement) – mandatory pieces for the final trial: G. L. Lulier (the reproduction from the original manuscript will be made available to finalists) and one solo piece by Händel in Italian language, chosen by competitors
– Registration fee 50,00€ – historical-musicological essay on
"Europan music in the 16th and 17th centuries: Patronage, production and reception"
; it must not be shorter than 20 pages not longer than 120 pages, in italian, english, french, spanish, german or portuguese, to send by the deadline of
July 31, 2013
The prize for the winner of the Singing Section will be a check for
€2.000,00
(Euro two thousand/00) and will be awarded at Castello Ruspoli of Vignanello on Sunday, 6 October 2013. The winner will then perform as a soloist in a final concert. The competition offers the winner and any other authors that may be nominated by the jury the publication of their essays in a special volume published by Centro Studi, as well as five free copies of the volume. Centro Studi awards
€ 500,00
only to the winner.  
COMPETITION ANNOUNCEMENT (PDF DOWNLOAD)