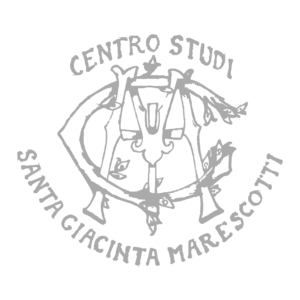 Special Principe Francesco Maria Ruspoli Baroque Music Career Award
Reserved for the 2009-2017 Principe Ruspoli Baroque Music Competition
Winners and Special Mentions
on the 10th Anniversary of the Principe Francesco Maria Ruspoli International Competition
October 12-14, 2018 – Castello Ruspoli, Vignanello (Italy)
Record of the decisions of the Jury
The jury of the Special Principe Francesco Maria Ruspoli Baroque Music Career Award carefully examined the publicly available artistic and professional profiles of the 2009-2017 Ruspoli Baroque Music Competition Winners and Special Mentions, in order to assess their achievements as musicians or singers in the field of 'baroque' music live performance and recording. The jury also examined their professional activities in other fields of music performance, production, promotion, and related services. The judges carefully considered any available factor (both general and specific) that could be relevant to their music career.
The jury unanimously decided to name Filippo Mineccia (2011 Winner; countertenor) as Winner of the Special Ruspoli Baroque Music Career Award. Moreover, the jury decided by majority to award a Special Mention to Inês d'Avena (2010 Winner; flautist) and Riccardo Angelo Strano (2015 Special Mention; countertenor).
The prize, consisting of a check for € 2000,00 (two thousand euros), will be awarded to Filippo Mineccia at Castello Ruspoli of Vignanello on Sunday, 14 October 2018. Filippo Mineccia will then perform as a soloist in a Gala Concert during the Awards Ceremony. Other awardees may be invited to perform in the Gala Concert, alongside the Winner. The Winner will also be invited to perform in a concert in Copenhagen, organized by the Copenhagen Renaissance Music Festival, and to take part in the next Latin American Itinerância Ruspoli (2019) produced by Associação Ruspoli. Other awardees may be invited to perform at one or more events during 2018's last months, or 2019.
Björn Ross (Copenhagen Renaissance Music Festival)
Laurence Cummings (Conductor, Harpsichordist)
Laurent Brunner (Château de Versailles Spectacles)
Teresa Paz Román (Festival de Música Antigua Esteban Salas of Havana)
Giorgio Monari (Artistic Director of the Ruspoli Competition) President of the Jury
Special thanks to. Sr. and Sra. Albert and Anna Chao for their contribution.
Rome, July 25, 2018
Giorgio Monari

(President)